Buyers
Sellers
Community Real Estate
Palm Beach Real Estate, Condos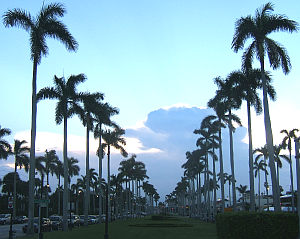 Palm Beach Real Estate is Very Desirable
| | |
| --- | --- |
| Incorporated: | 1911 |
| Population: | 10,468 2000 Census |
Palm Beach real estate is among America's most prized. From modest condos to large penthouse ocean view condos and from two bedroom homes to luxury homes on expansive lots with swimming pools and tennis courts, real estate in Palm Beach is quite varied for year-round residents and snowbirds. Besides the Town of Palm Beach, other nearby communities include Manalapan, Hypoluxo, Lantana and South Palm Beach.
The island is bordered by an Intercoastal Waterway with the cities of Lake Worth and West Palm Beach on the west side and the Atlantic Ocean on the east. There are about 10,000 year-round residents and another 20,000 part-time ones. The Town was incorporated in 1911. Eventhough the town officially has an area of about 10.4 square miles, just under four square miles are actually land.
Besides its unending charm, Palm Beach is a convenient location for part-time residents. There are three major airports within about 75 miles. Palm Beach International Airport is just about a ten minute drive, Fort Lauderdale/Hollywood International Airport is about a 45 minute drive and Miami International is a little over an hour.
There are a number of public beaches that attract many vacationers and locals here. It also has a couple of shopping districts and a number of restaurants. Some of the real estate in town is reserved for golf courses, both public and private.
Request a Showing | Request More Information
Single Family Homes For Sale

Price Range
Bedrooms
Price Range
Bedrooms
Under $1,000,000
2+
3+
4+
$5,000,000-$10,000,000
2+
3+
4+
$1,000,000-$5,000,000
2+
3+
4+
$10,000,000+
2+
3+
4+
There are many condominium complexes in Palm Beach. Some of them include Biltmore, Winthrop, Park Place, Sun & Surf, Ocean Towers, Carlton Place, Lowell House, Stratford, 400 Building, 2500 Building, Sloans Curve, Ocean Colony, Beachpoint, Hampton, Eliot House, Island House, Lake Towers, Mid Ocean Club, Melbourne House, 3360 Building, Atriums, Halcyon, Brazilian Court, Harbour House, Edgewater House, Palm Beach Hotel, The Ambassador, Patrician, La Bonne Vie, La Renaissance Condos, Tower Vallencay, 2774 South Ocean, Chateau Royal, President of PB, La Palma, Carlyle House, Palm Beacher, PB Whitehouse, Royal Saxon, and others.
Condos For Sale

Price Range
Bedrooms
Price Range
Bedrooms
Under $300,000
1+
2+
3+
$500,000-$1,000,000
1+
2+
3+
$300,000-$500,000
1+
2+
3+
$1,000,000+
1+
2+
3+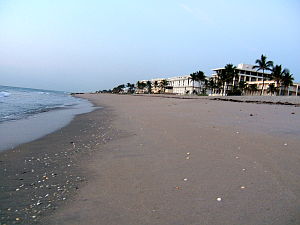 Palm Beach Condos
LOCAL GOVERNMENT
Visit the Town of Palm Beach's official Web site here.
For more information on education in Palm Beach, go to the School District of Palm Beach County Web site.
US CENSUS DATA
Click here for data about Palm Beach, FL provided by the US government.
Request a Showing/Information Request – Ginny Hoffmeier, Martha A. Gottfried, Inc. Real Estate